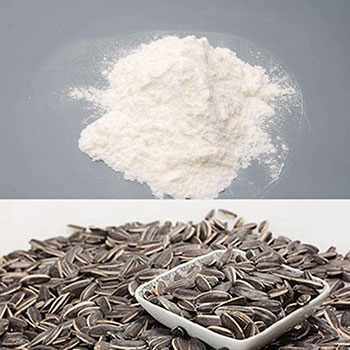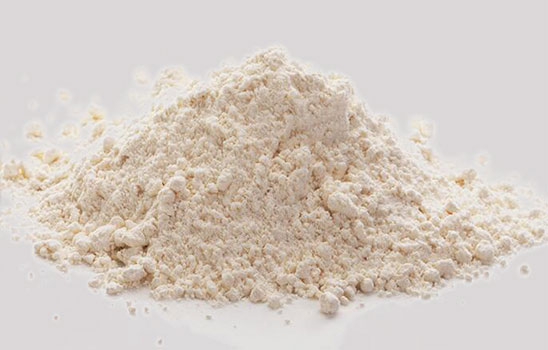 Nutrient content:
The protein content in Sunflower seed meal is about 40%, it can be a very good use. This protein powder product is in white color, good taste, high nutrition and easy to absorb. And it has a good effect on the treatment of depression, neurasthenia, insomnia and a variety of cardiac diseases, but also enhance people's memory. In addition, for the prevention and mitigation of cancer, hypertension, heart disease, iron deficiency anemia also have a certain effect.
Main function:
Sunflower seed protein powder has the following functions:
1.Restore body function
2.Improve immunity
3.Treatment of insomnia, enhance the role of memory
4.Certain effect on prevention of cancer, high blood pressure and neurasthenia
5.Prevent arteriosclerosis
6.Protect the heart
7.Anti-Aging
Applications:
A. Food field
- This protein powder can be made into nutritive breads.
- Artificial meat
- Sausage
- Canned food
B. health care products industry
C. pharmaceutical additives
Product Specification
| | |
| --- | --- |
| Origin | China |
| Product composition |   |
| Water (%) | ≤10.0 |
| Ash (Dry weight) (%) | ≤7.0 |
| Crude protein (Dry weight) (%) | ≥50.0 |
| Fats content (Dry weight) (%) | ≤3.0 |
| Crude fiber (Dry weight) (%) | ≤10.0 |
| Total As (mg/kg) | ≤0.5 |
| Pb (mg/kg) | ≤0.8 |
| Residual solvent (mg/kg) | ≤500 |
| Microbiological |   |
| Total Colonies(CFU/g) | ≤10000 |
| Salmonella (CFU/g) | Negative |
| Staphylococcus aureus (CFU/g) | Negative |
| Coliforms (CFU/g) | ≤100 |
| Yeasts and Molds (CFU/g) | ≤50 |